---
Installation / 2009/10
photography on baryt paper, car paint, pages of the newspaper Bazar

Exhibition text:
"Haiku", writes Jack Kerouac, "was invented and developed over hundreds of years in Japan to be a complete poem in seventeen syllables and to pack in a whole vision of life in three short lines....above all, a Haiku must be very simple and free of all poetic trickery and make a little picture and yet be as airy and graceful as a Vivaldi Pastorella."

Ancient ancient world
–tight skirts
By the new car

In opposition to this haiku, which was tagged on the wall, are several photographs referring directly to a place, although their documentary approach partly disappears.
The different elements of the installation are tested on coherence and diverging analogies. The documentary elements are bound to a realistic representation, even though only the translation into the context of all parts sketches a picture. Intentions are hidden to the viewer at first sight and can only be reconstructed by individual associations of a possible conception.
The titles of the images are taken form the newspaper Bazar, VW Bus T3, Toyota, Audi 80, VW Golf, Pickup (unknown) and also defined the value(price!) of the photographs.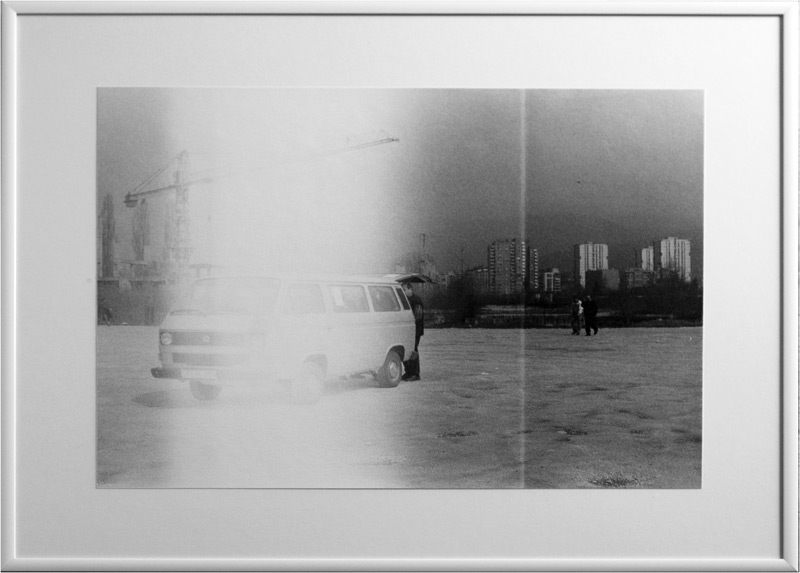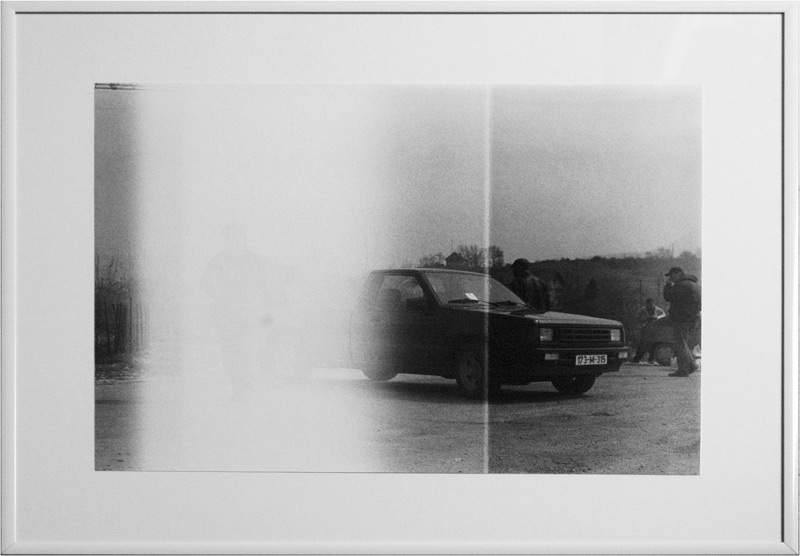 exhibition view: